Favorite Things About My Dad:
♥ Growing up he had an arsenal of nicknames for me, none of which had any reasoning behind them whatsoever [Chellie-Pie, Chellie-Bear, etc.].
♥ He smells like cigarettes and Zest soap.
♥ He has the best laugh ever. I'll pretty much do anything to try and make my dad laugh.
♥ His hugs are the greatest.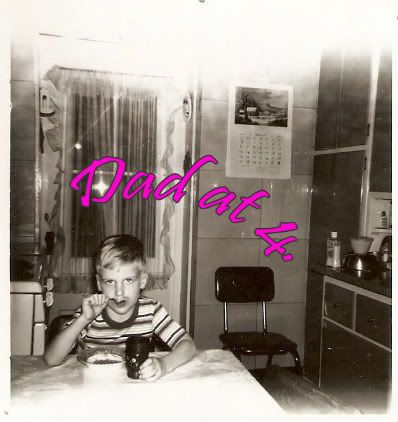 This is one of my favorite photos of my dad, taken around 1962.
I found it one evening pouring through old photo albums at my parent's house.
It's now on display in my livingroom.
Another favorite, this photo was taken by me at age 1 1/2.
I love that he's clearly trying to help make sure he's in the frame.
And in other, equally important news, today is my little sister's one year anniversary with her husband, Cody. I couldn't wish for a better brother-in-law.