Today's journey involved a trip to the fabric store in search of velvet heaven for my sofa. This proves to be a rather difficult task since I have very specific tastes and no idea what I want. I need something that will match both my green velvet chairs as well as my swivel armchair. This armchair is the bane of my fabric shopper existence in that my mother and I simply cannot agree upon what color it actually is. It's a faded velvet fabric that looks so amazingly interesting with darker shades around the seams and lighter hues toward the center. I swear that it's a faded maroon color [aka somewhat pink], my mother on the other hand swears it's a burnt orange color. I have a problem with any of my furniture being orange. Why? Because I plan to continue my collection of pink decor as I collect more home items and pink and orange simply do not work. A safe compromise would be to call the color 'peach' [think
NARS blush
in orgasm]. Pictures do not do this color justice so I cannot post for an opinion poll, but please, if you've been lucky enough to witness this mystery color chair [otherwise known as 'the conversation chair'] feel free to weigh in with your opinion.
As for the new sofa fabric, I believe I've decided to go with a multi-pattern approach like this:
Granted, my couch has no back cushions so that area would be the same fabric as the bottom, but you get the idea. These are my preliminary fabric choices: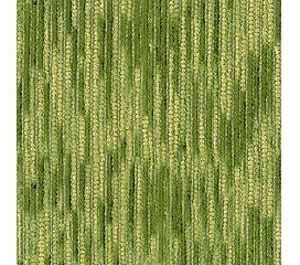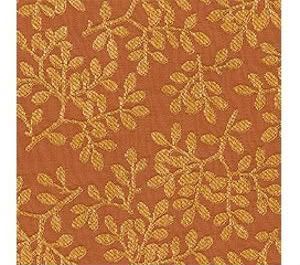 The second swatch, much like the armchair, does not come across the same in person as it does in photos. It's really more of a shiny, golden peach. But, as I said, these are just preliminary choices, more research must be done.