Another adorable find in article research.
This one actually made it into the final list, but I just had to post it here as well.
Made by Girl
is an artist-owned company that I just happened to stumble upon [it reminds me of something one of my creative college friends could come up with, entrepreneur-style]. Adorable and quirky, Girl's designs are right up my alley [and printed on recycled paper, of course].
My favorite: the 'you're my peanut butter, i'm your jelly' valentine.
A is also for Apple. As in Apple #3 for my design class.
I went for a children's book theme: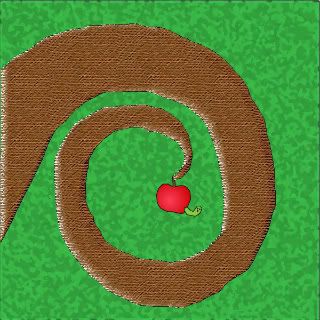 This one was actually harder than it looks since I had to teach myself how to change the gradient tool from grayscale to red [which took me about a half an hour...I'm not proud of that, but at least I got it].
Last Note
: Be sure to check out my
article
on
WUNT
that resulted in this fabulous find.