First, another adorable Etsy find:
CozyMoments
bath goodies.
My favorite? The buttercream scented cupcake soap.
I haven't tried it yet, but it just might be my next Etsy order.
Up next: two design projects.
The first is a mock up for a GoVeg.com infographic ad.
[Can you tell I got to pick the subject matter?] I'm actually pretty proud of my little concept. And pretty impressed with my pen tool progress as well.
And, of course, there's Apple #5, or rather 'Apple: submerged'.
I included pink in the design in honor of it being due on Valentine's Day.
And speaking of Valentine's Day, mine was spent with sushi, sweets, and sugary cinema.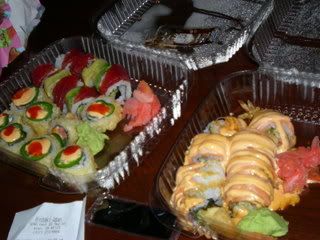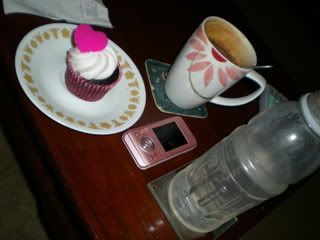 Lauren
and I spent the evening watching chick flicks in front of a platter of delicious sushi rolls and followed it up with wine, cupcakes and spiked hot cocoa [though not in that order].
Stay tuned later this week for one of the best Etsy finds yet...it's a surprise that's very near and dear to my ♥. ;)